Izaguirre Mobile Detailing is an auto detailing business located in Cobb County, GA and we come to you! We provide many car detailing services including Exterior Detailing, Interior Detailing, Paint Correction and Ceramic Coatings. Izaguirre Mobile detailing wants to provide you with the best services and reliable results!
We're here to Serve You
Need car detailing done to your vehicle? Get it done with Izaguirre Mobile Detailing.

Book AN AppoiNtment
Call or text to talk about what car detailing services you would like done on your vehicle on a date and time that works for you!

We Come To You
Provide the location where your auto detailing service can be done at your convenience and we will see you soon!
Enjoy your results
We are determined to service your vehicle in a timely manner and prioritize getting the results you are looking for!
Detailing your vehicle has never been so convenient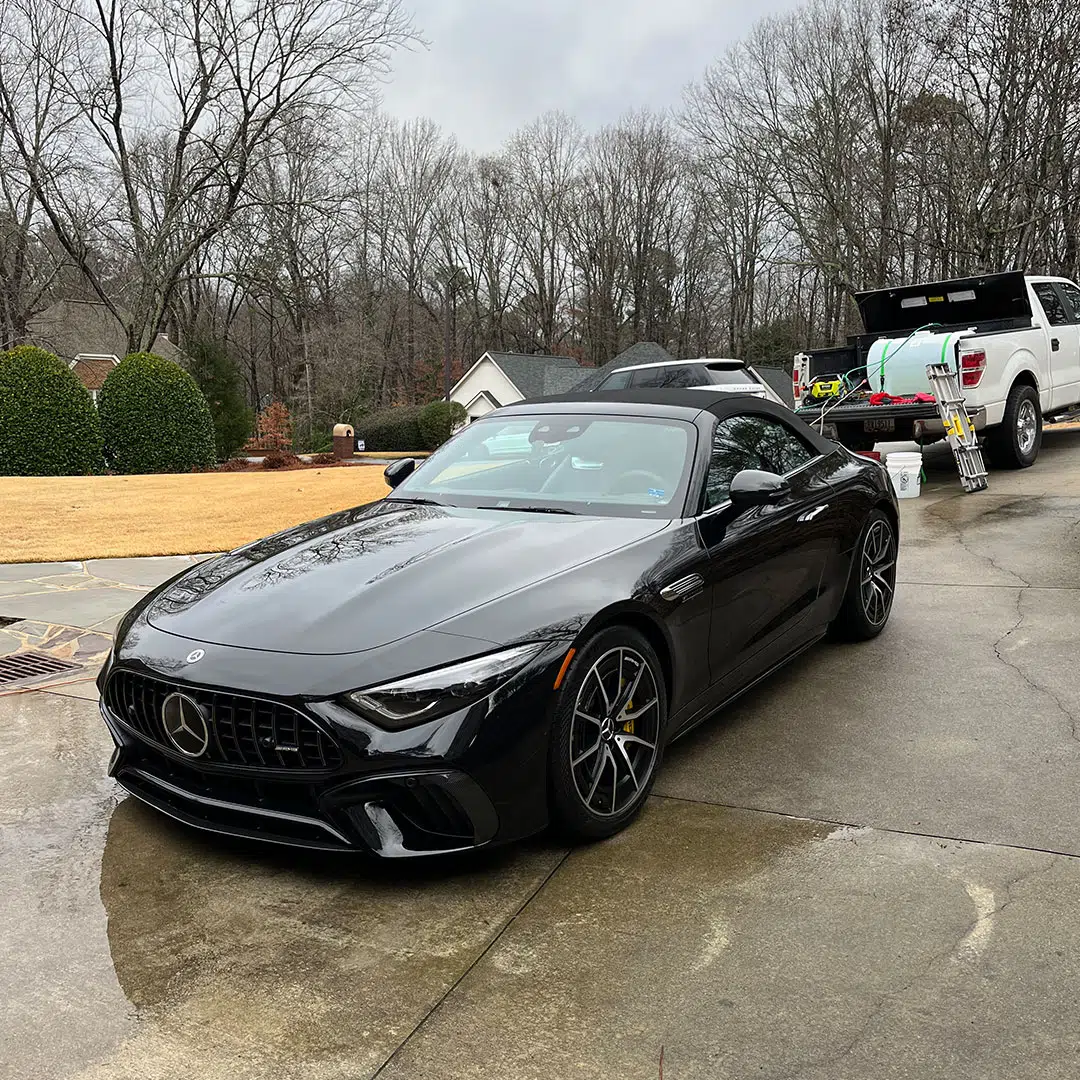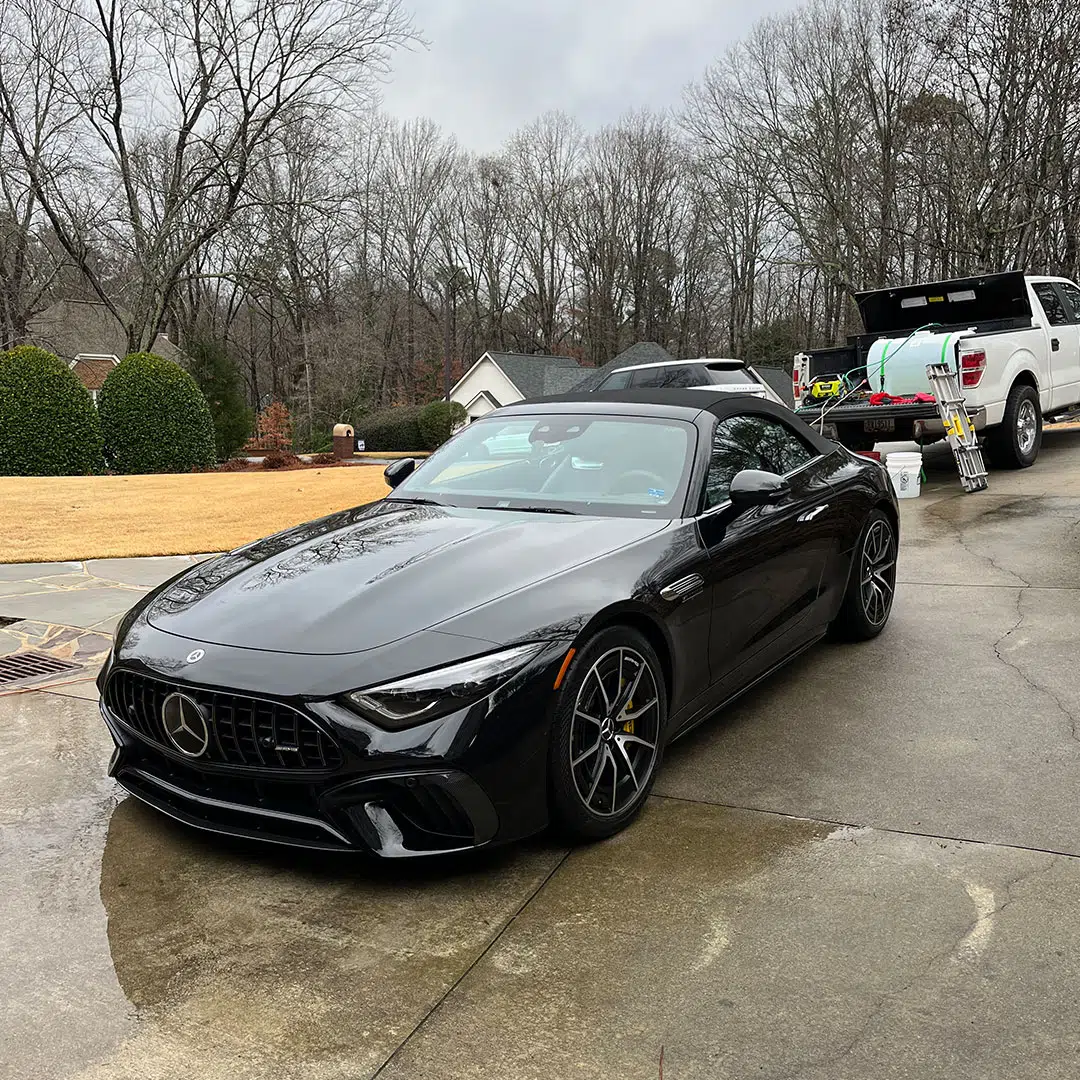 He will come to you to wash the car. All you need to have is an electric plug for him to use. It was $85 for an exterior wash + waxing for a small suv, and it is totally worth it! The car looks like new. It is as if I just bought it. If you are in the area and don't have time to wash your car, then he is the man to go to!
Robert Gluzman
11. March, 2023
Just hired Izaguirre mobile detailing for the first time. I've never had a car detailing like this from anyone before. Jonathan is an artist and your car will be his canvas. My car hasn't looked this clean since I bought it. Booking with him is easy, he has a great online booking system. His price is reasonable and he's a great communicator. Trustworthy and honest, you can't go wrong. It's not by accident that he's got all these 5 star reviews. Definitely will work with him again.
Would never have anyone else detail my car In the future except for Izaguirre. We've had our car for about a year + a dog and they made it look literally brand new. Exceeded my expectations and will be using regularly going forward. Thank you again!
Jake Levine
4. March, 2023
Absolutely recommend! booking an appointment was easy and straight forward via the website. Jonathan came to my address early and got to work right away. His attention to details is second to none. Priced very competitively and worth every $. Highly recommended.
Mahmoud
25. February, 2023
Izaguirre did a great job on my SUV! Jonathan showed up right on time and was incredibly thorough-my car hasn't looked that good since I bought it. Everything looks great- the interior, the wheels, the windows/windshield, the whole car is sparkling! I'd definitely recommend Izaguirre to any friends/family and will definitely book his services again!
Elizabeth Vassey
23. February, 2023
Jonathan went above and beyond to detail my car. The weather was a little bit messy and started getting colder this morning but he tufted out and got it done. The car truly looks better than the day I drove it off the lot. I would definitely recommend Izaguirre mobile detailing to anyone looking to get that new car look restored to their vehicle. I will also be a returning custom. Thank you Jonathan!
Kris Wilson
17. February, 2023
Awesome work!! Pays great attention to detail. Very professional guy.
Absolute SunBlock
8. February, 2023
I'm flabbergasted with this Ceramic Coating. I almost didn't even recognize my car. Looks brand new Highly recommend!!!
Melissa Franquez
3. February, 2023
Jonathan was very professional, he managed to remove all visible swirl marks (at least as far as I could see). After the paint correction and ceramic coating my car looks better than it did the day I drove it off the lot. In the attached image (pre-ceramic coating)the rear door is paint corrected, while the front door isn't.
oekpechi
20. January, 2023
We bring our detail service to you. Call us!